Always scroll to the bottom of the page for the download link.
We don't believe in fake/misleading download buttons and tricks. The link is always in the same place.
---

Kabuu Audio Converter v1.1.0

Kabuu Audio Converter is a multithreaded audio converter and extractor. It can convert any file to mp3, m4a, flac, alac, wav, ogg, opus. You can also extract audio from video files like mp4, avi, vob, mkv, webm, etc.

Kabuu Audio Converter has several built in presets which make encoding even easier. You can also create your own presets, adjust encoding parameters like bitrate, channel count, sampling rate, bit depth, compression ratio.

Kabuu Audio Converter can extract audio streams from video files. Even if the video file in question has more than one audio stream, Kabuu Audio Converter gives you the option to select the one you want to extract. If your audio tracks have language information, you can configure Kabuu Audio Converter so it can select the language you want for you.

Kabuu Audio Converter is completely free and does not contain any malicious code or addon.



Features

Convert audio files in parallel to maximize encoding speed
Supported output formats mp3, m4a, ogg, opus, flac, wav, alac, wma
Keeps folder structure at output for your convenience
Create or use built in presets for easy configuration
Extract audio from video files, audio track selection for multitrack files
Can convert and extract from almost any media file



Supported Formats
Input Audio Formats .mp3, .wav, .m4a, .flac, .ogg, .tta, .mpc, .aac, .ac3, .spx, .opus, .shn, .wv, .mpc, .ape, .wma, .3ga, .thd, .amr, .aac, .m4b, .tak, .dts, .aiff, .aif, .dtsma, .mpa, .mp2, .mka
Input Video Formats .flv, .m2v, .avi, .mkv, .mpeg, .mpg, .mov, .wmv, .mp4, .m4v, .dat, .vob, .webm, .m2ts, .rmvb, .mts, .mxf, .ts
Output Formats Mpeg-1 Audio Layer III (.mp3), Advandec Audio Coding (.m4a), Ogg Vorbis (.ogg), Opus Codec (.opus), Windows Media Audio (.wma), Free Lossless Audio Codec (.flac), Apple Lossless Codec (.m4a), PCM Audio (.wav)


Changes:

Added: Support for embedding artwork for formats supporting it
Added: Advanced options window
Added: Advanced option to specify custom parameters to ffmpeg
Added: Advanced option to select Advanced Audio Encoding output file extension
Added: Post encode options
Added: Option to check updates in Help menu
Added: Change log option to Help menu
Added: Program will delete logs older than one week
Fixed: Drag and dropping files and folders did not update last opened directory

Added: Program will user Vista+ folder open dialog when possible

Added: Program will accept parameters as files and folders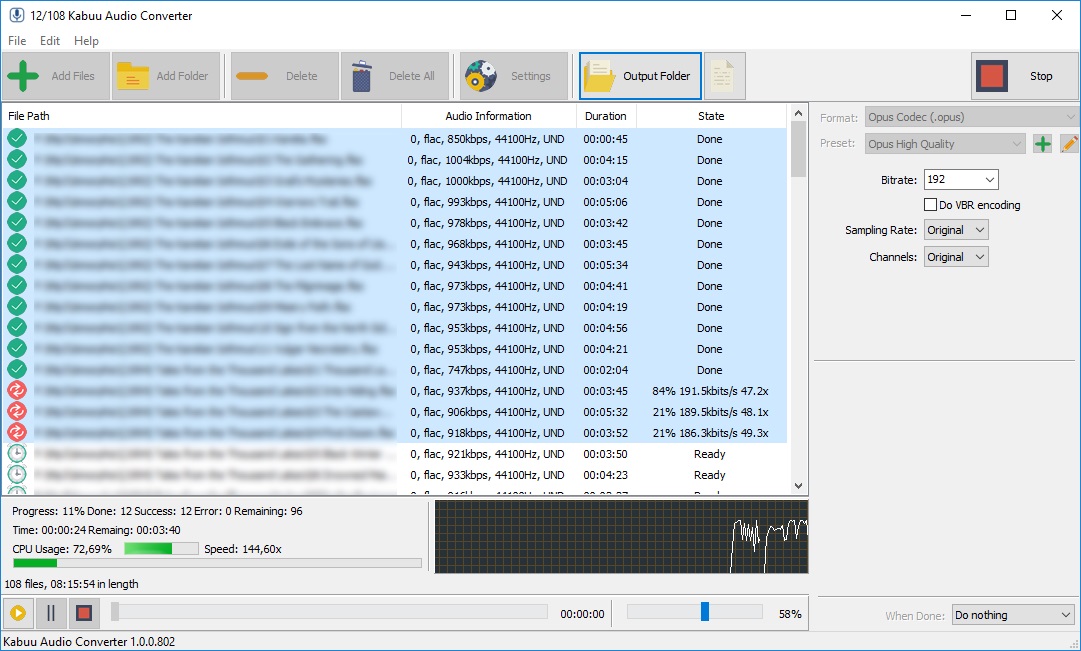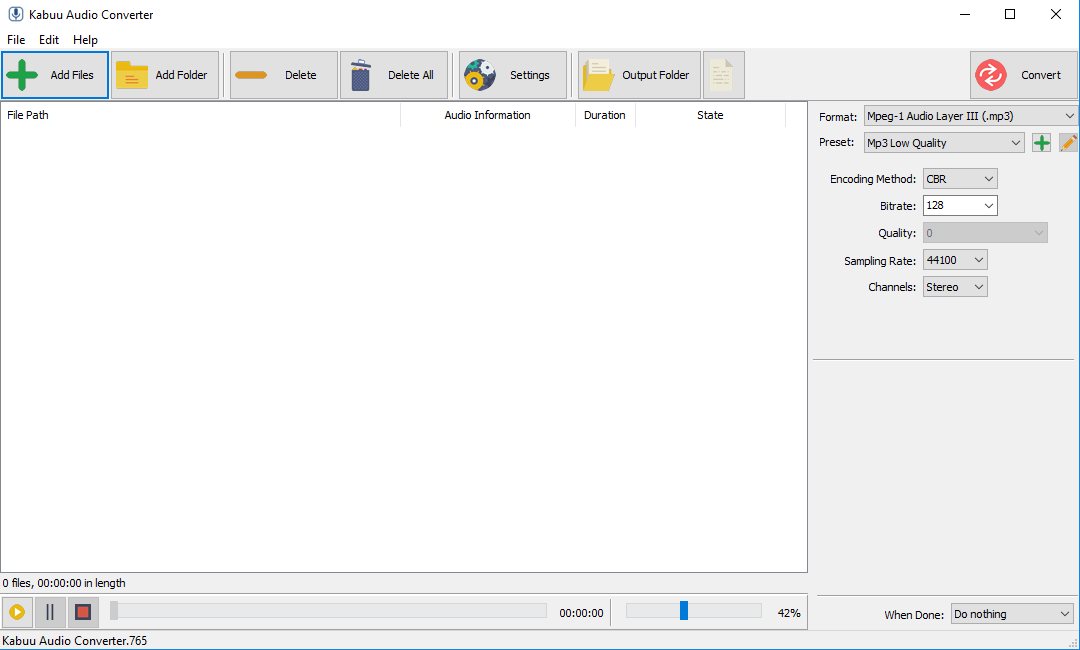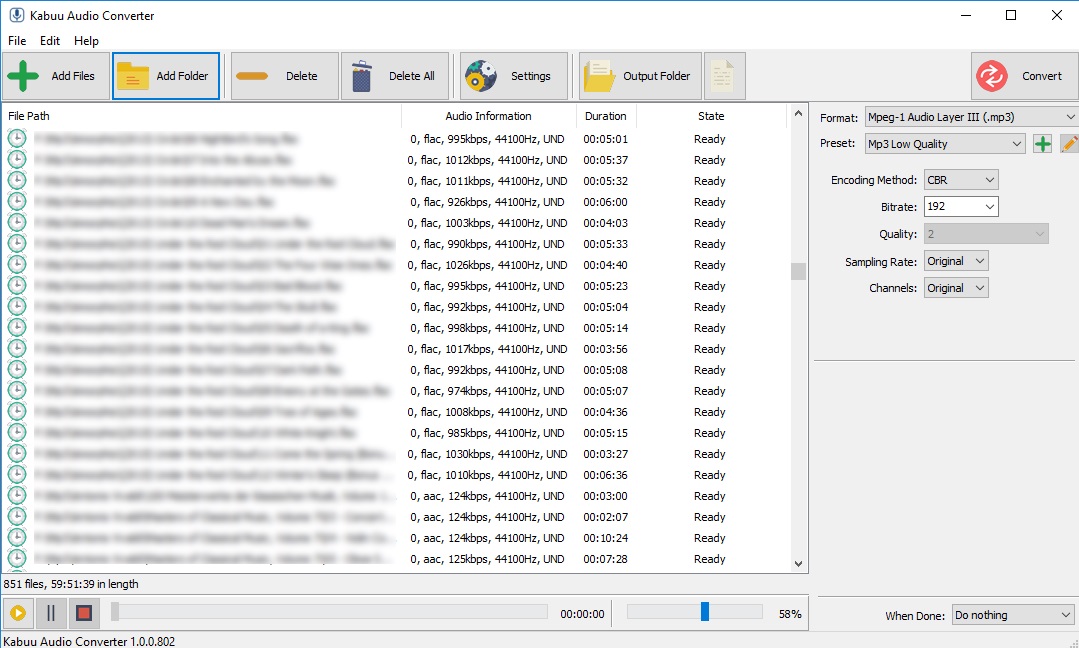 Click here to visit the author's website.
Continue below to download this file.