Always scroll to the bottom of the page for the main download link.
We don't believe in fake/misleading download buttons and tricks. The link is always in the same place.
---

Find.Same.Images.OK v5.31

A free program to find the same or similar images and to search for rotated (mirrored) or negative images.

Quickly find the same or similar images, whether those photos are rotated, mirrored, zoomed out.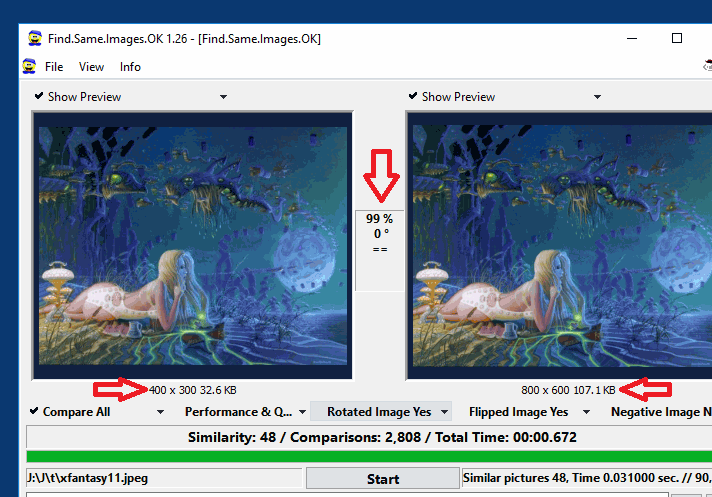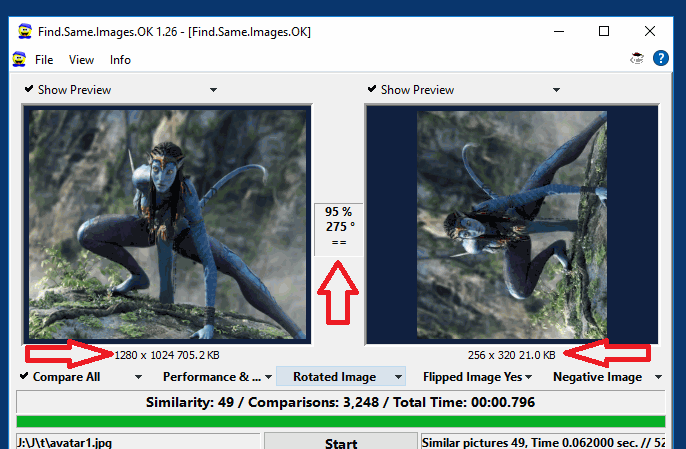 Key Features:
◆ Folder vs. Folders and Compare All
◆ Find Similarity Images
◆ Quality and performance related
◆ Compare pictures in multiple folders
◆ Compare Camera Raw files
◆ Supports multiple image formats (JPEG, PNG, WMF, RAW, ...)

Other features and specifications:
◆ Does not burden the CPU
◆ Tiny in size but very fast
◆ Portable use possible
◆ Optional installation
◆ Easy to use
◆ Multilingual

The program should not be confused with a simple duplicate finder program. This program generates graphic signatures and compares them on pixel basis, but not only that, you can also find rotated, mirrored and negative images even if the dimensions are different. It's much faster than duplicate files finding programs. With a good computer system, over 100,000 comparisons per second . Although currently only single thread (Core).

Supported image formats include:
JPEG, GIF, PNG, BMP, PCX, WMF, TIFF, TGA and RAW

Supported Operating systems:
Windows 11, Windows 10, Windows 10 Pro, Windows 10 Enterprise, Windows 10 Home, Windows 8.1, Windows 8.1 Enterprise and Pro, Windows 8, Windows 8 Enterprise and Pro, Windows 7, Windows 7 Enterprise, Windows 7 Home Basic, Windows 7 Home Premium + Professional, Windows 7 Starter + Ultimate, , X64, x86 and x32 all Windows, MS Windows Server 2019, 2016,2012, .

Changes:
New in version 5.31 // 5 August 2023
• New code sign certificate for the Find.Same.Images.OK.exe
• Important tests from the image comparison app for the next MS Windows 11 update
• Updates to language files in Find.Same.Images.OK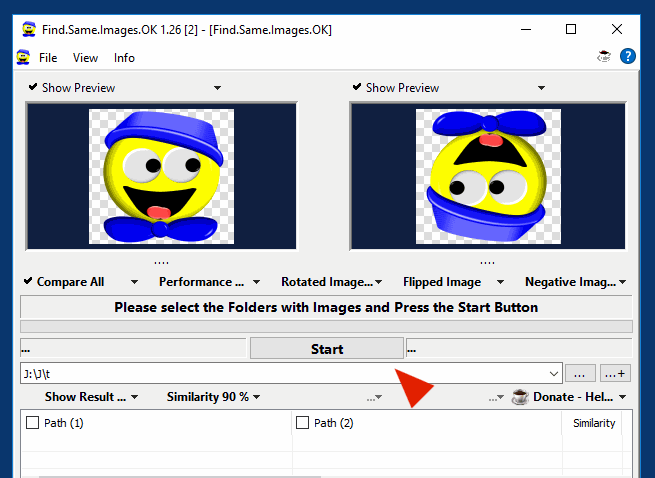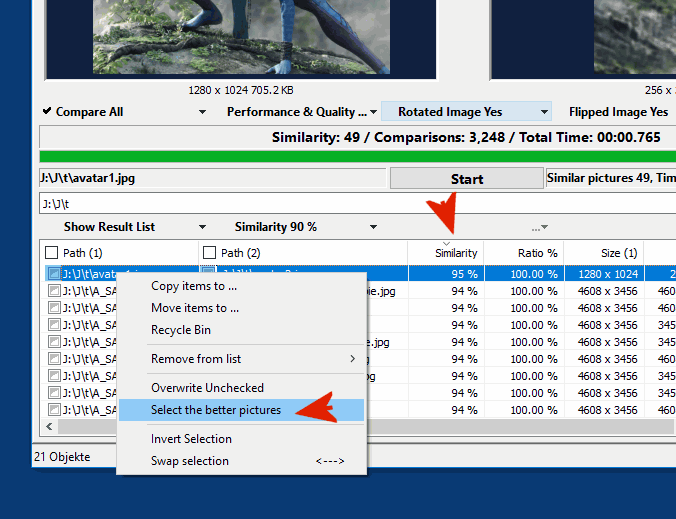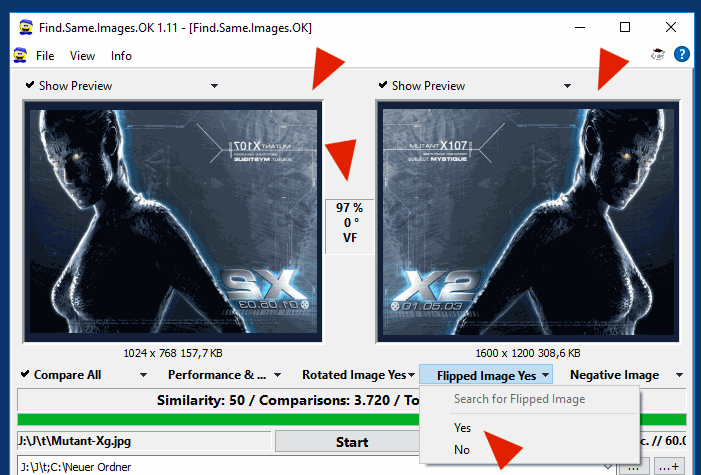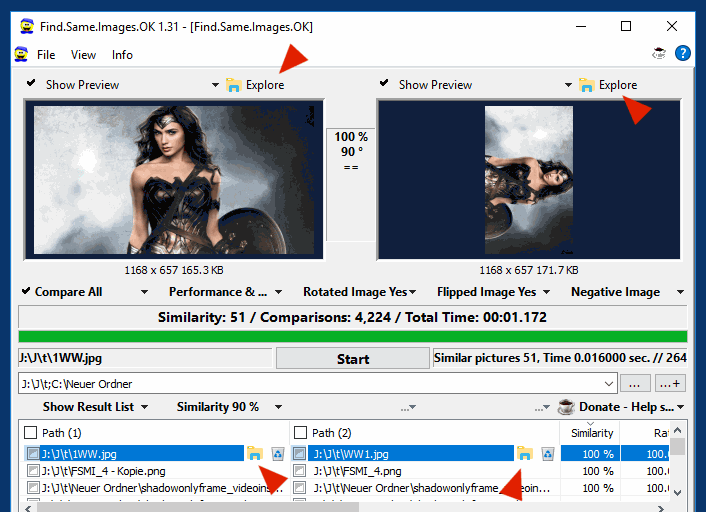 This download is for the Windows 64bit portable version. All other download assets are below:


Find.Same.Images.OK_Portable.zip
Find.Same.Images.OK_Installer_x64.zip
Find.Same.Images.OK_Installer.zip



Click here to visit the author's website.
Continue below for the main download link.