Always scroll to the bottom of the page for the main download link.
We don't believe in fake/misleading download buttons and tricks. The link is always in the same place.
---

VidCoder v7.12

An open-source DVD/Blu-ray ripping and video transcoding application for Windows. It uses HandBrake as its encoding engine.

Feature List

Multi-threaded

MP4, MKV containers

Completely integrated encoding pipeline: everything is in one process and no huge intermediate temporary files

H.264, H.265, MPEG-4, MPEG-2, VP8, Theora video

Hardware-accelerated encoding with AMD VCE, Nvidia NVENC and Intel QuickSync

AAC, MP3, Vorbis, AC3, FLAC audio encoding and AAC/AC3/MP3/DTS/DTS-HD passthrough

Target bitrate, size or quality for video

2-pass encoding

Decomb, detelecine, deinterlace, rotate, reflect, chroma smooth, colorspace filters

Powerful batch encoding with simultaneous encodes

Customizable Pickers to automatically pick audio and subtitle tracks, destination, titles and more

Instant source previews

Creates small encoded preview clips

Pause, resume encoding


Prerequisites
Youíll need the .NET 5 Desktop Runtime. If you donít have it, VidCoder will prompt you to download and install it. The Portable version is self-contained and does not require any .NET Runtime to be installed.

You do not need to install HandBrake for VidCoder to work.

Blu-rays and DVDs VidCoder can rip Blu-rays and DVDs but does not defeat the encryption found on commercial discs. Youíve got several options to remove it but you are on your own with this.

Languages
English, Spanish, German, French, Italian, Portuguese, Brazilian Portuguese, Dutch, Turkish, Bosnian, Korean, Czech, Polish, Indonesian, Russian, Chinese Simplified, Chinese Traditional, Japanese, Hungarian, Georgian, Basque and Arabic translations. The correct language will be selected automatically based on your OS language, or it can be selected manually.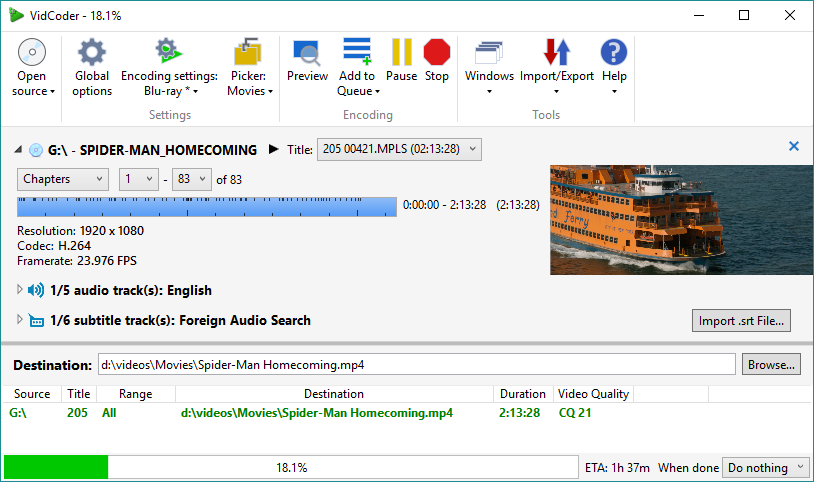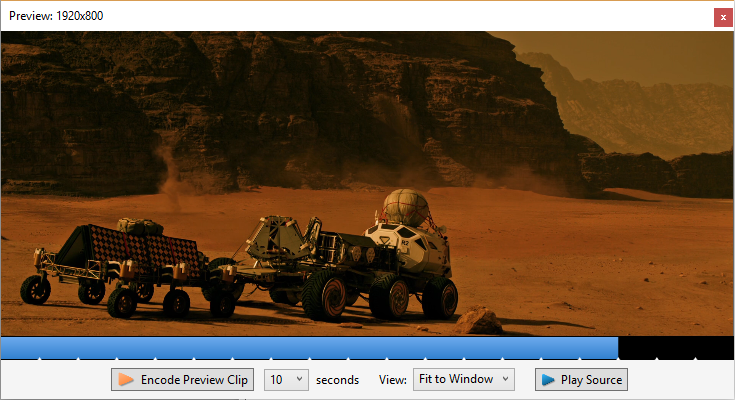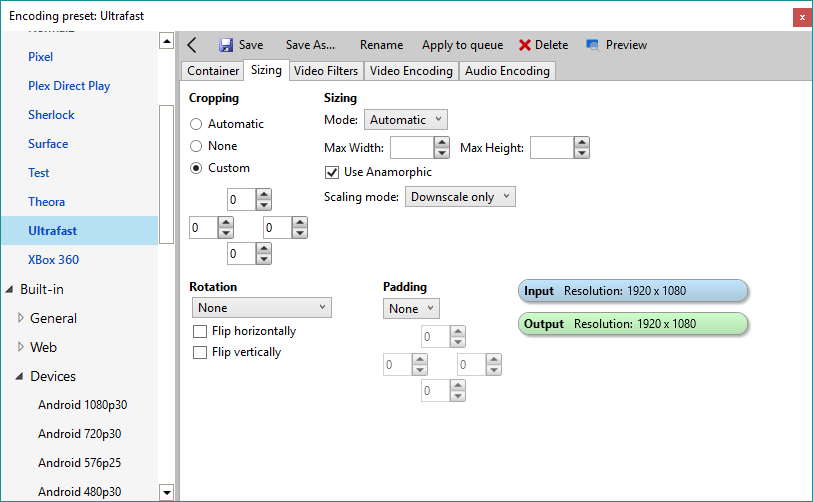 Click here to visit the author's website.
Continue below for the main download link.