Always scroll to the bottom of the page for the download link.
We don't believe in fake/misleading download buttons and tricks. The link is always in the same place.
---

WinSCP v5.19.5

A free SFTP and FTP client for Windows, and a multi-functional tool that improves your productivity.

WinSCP copies files between and remote computers using multiple protocols: FTP, FTPS, SCP, SFTP, or WebDAV. And WinSCP offers an intuitive interface. You can also automate WinSCP functionality using .NET assembly or simple batch file scripting. Use WinSCP for common operations with files and edit files directly from WinSCP using WinSCP internal text editor, or by integrating with an external text editor. WinSCP operations are not limited to individual files; WinSCP offers several ways to synchronize your remote and local directories. After connecting to a site, store site information for easy access. WinSCP integrates with Pageant (PuTTY authentication agent) for full support of public key authentication with SSH. Admins love WinSCP support for portable operation using a configuration file instead of registry entries, suitable for operation from removable media.


How to Use WinSCP:
WinSCP (Windows Secure Copy) is an open source SFTP client, FTP client, WebDAV client and SCP client for Windows. Its main function is transferring files between a local and a remote computer. WinSCP supports SFTP (SSH File Transfer Protocol) for secure file transfers and legacy SCP (Secure Copy Protocol). You can use WinSCP to transfer files both manually and automatically.

WinSCP Installation Program:
WinSCP installs effortlessly through its installation program, which lets you select defaults or customize WinSCP to your liking. For example, you can choose a Norton-Commander interface or an Explorer-like interface. The Norton commander interface provides both local and remote directory panels, while the Explorer-like interface provides only a remote panel.

WinSCP Login Screen:
To configure your session, start WinSCP. The Login dialog opens, where you enter your settings. (The Login dialog can be invoked later to open additional sessions.) The program will ask you for your login information. In most cases, you will only need to select the serverís protocol, and enter the host name, user name, plus password and click Login.

Main Window (Commander Interface):
The Commander Interface is based on Norton Commander (and similar file managers). A local folder is displayed in the left panel and a remote folder in the right panel. Files are usually transferred between these two folders, though it is possible to transfer files into a different folder. This kind of user interface is also known as an Orthodox File Manager.

Main Window (Explorer Interface):
The Explorer interface WinSCP looks similar to a normal Microsoft Windows folder (Windows Explorer) but, unlike with Commander Interface, only the remote directory is shown. To transfer the files you typically use drag and drop between WinSCP and Windows Explorer.

To access additional operations, right-click any object to select an operation from the context menu. You can also right-click a file or a directory to drag it to another location. If you want to explore additional features, visit the WinSCP FAQ for details.


Features:

Graphical user interface
Translated into many languages
Integration with Windows
File transfer protocol options
Batch file scripting and command-line interface
Directory synchronization
Integrated text editor
PuTTY support
Support public key authentication
Authentication options
Additional options



Release notes for WinSCP 5.19.5 (2021-11-25)
--------------------------------------------

WinSCP-5.19.5-Setup.exe
- MD5: 2e142f26a4bf0bbfbe72d961c4feac07
- SHA-1: d35b0bcb01d0a10b0bb814e7b771bab77b99944a
- SHA-256: 282e9927667f85ef9f41506d2235147688a32d607cb4ac1de21cd1ecacbd8265
- Installation package
- Includes translations:
Brazilian Portuguese, Catalan, Croatian, Czech, Dutch, English, Farsi,
Finnish, French, German, Hungarian, Icelandic, Italian, Japanese,
Kabyle, Korean, Lithuanian, Norwegian, Polish, Portuguese, Romanian,
Russian, Simplified Chinese, Slovak, Spanish, Swedish, Traditional
Chinese, Turkish, Ukrainian
- In addition to installing application executable file,
it can install public key tools (Pageant, PuTTYgen) and
create a start menu icon, a desktop icon etc.
- Also includes a Windows shell extension for direct drag&drop downloads,
a console interface tool for running scripts from a command-line and
various WinSCP extensions
- For more details see
https://winscp.net/eng/docs/installation

WinSCP-5.19.5-Portable.zip
- MD5: 3babab63992c1563c94d25592b4eccaa
- SHA-1: ca825450bb544ff7a9fa8a1b13f842b848be5142
- SHA-256: 43f8578fdf19fa27bcec858356f41357714b9cab31ae6661023983a7978fdbf4
- Standalone portable executable files
- Can be used as is, the program does not require installation
- https://winscp.net/eng/docs/portable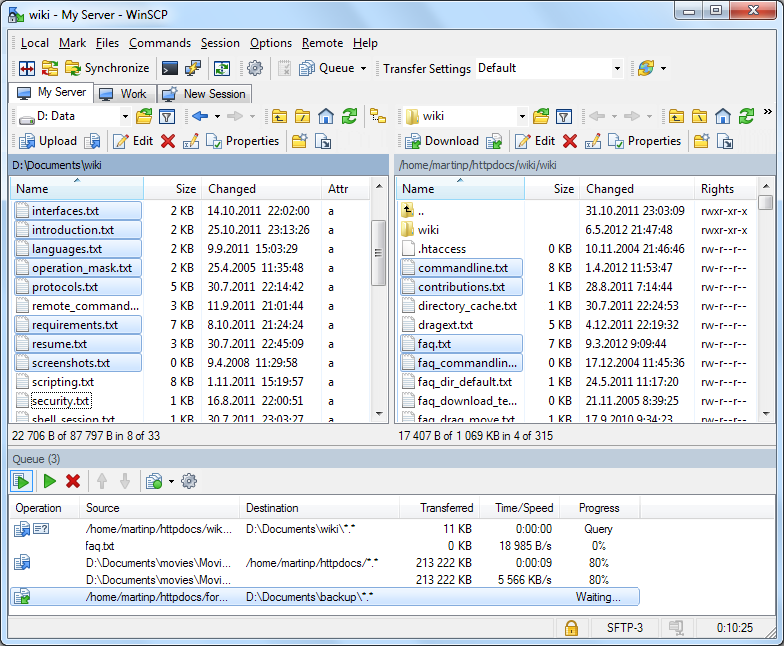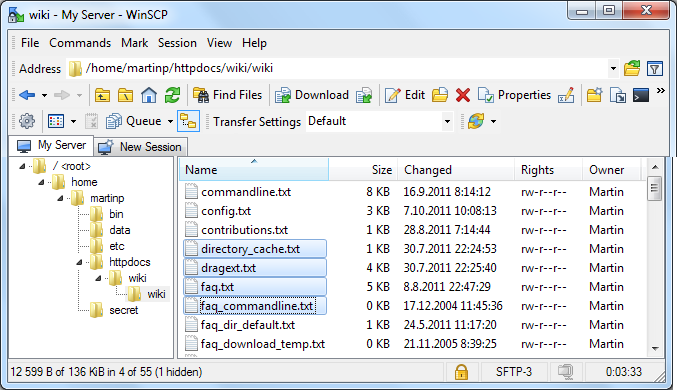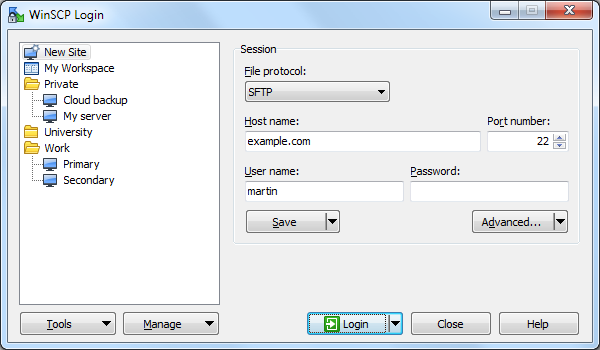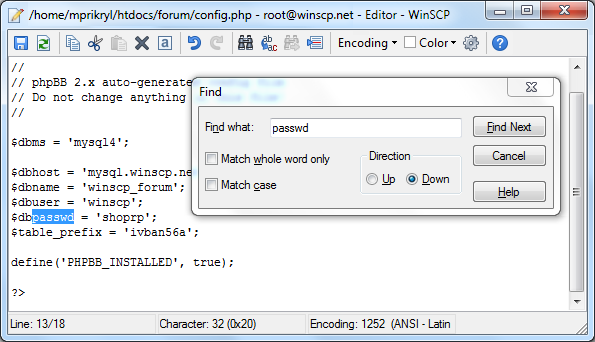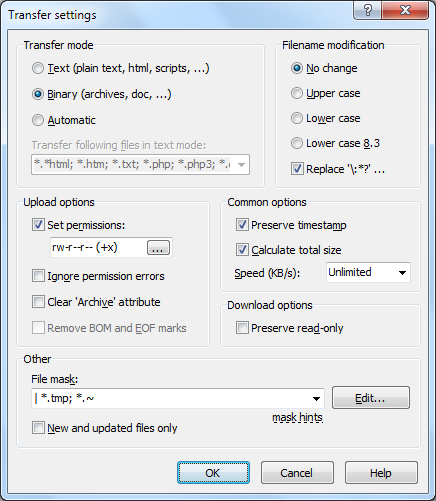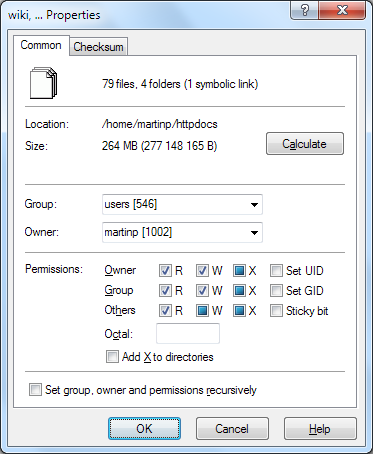 This download is for the portable version. If you need the installer version, download here.




Click here to visit the author's website.
Continue below to download this file.